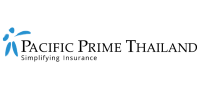 Overdue payment from foreigners in Thailand's public medical sector
As with many other countries, healthcare in Thailand is divided into two sectors, namely a government-subsidized track and a privately-funded track. Thai citizens holding a universal coverage health card can receive free treatment and medical services at government hospitals. However, this system is not without drawbacks. Since its implementation in 2002, the Universal Coverage Scheme (UCS) has achieved up to a 98% coverage rate of the local population, and the rising medical costs and increasingly exhausted hospital capacity have spurred concerns about whether the authorities are able to keep the system afloat, with the overdue payment from foreigners adding fuel to the problem.
While it is relatively easy for the government to collect debts from locals, unpaid bills from tourists are often extremely difficult, if not impossible, to chase. Recently, the Medical Hub Division had reported that there were 40 million foreign visitors to Thailand annually, and many sought treatment for ailments or injuries at public hospitals but failed to fully pay the bills, resulting in multi-million baht of debt.
In today's Pacific Prime Thailand article, we will divulge the current circumstance of overdue public hospital fees and the government's solutions, as well as the importance of private insurance.
What is the public hospital training about and why?
The public health ministry has announced that it will provide training to public hospitals in touristy provinces including Chiang Mai, Phuket, Surat Thani, and Ubon Ratchathani to help them collect overdue fees from tourists. This latest measure has been introduced with the aim of reducing hospital debt.
Apart from offering training to relevant medical establishments, the department has also established central claim centers in Nonthaburi and at Suvarnabhumi airport, as well as pilot regional centers to follow up with foreigners whose payments were overdue.
Moreover, the department also discussed three health insurance claims systems. In the short run, the authorities are looking to lower the premium rate of health insurance for specific ailments and mandate all foreigners to have an insurance policy before entering Thailand. If this suggestion was to be implemented, Thailand may become the next country with mandatory health insurance requirements for visitors. The middle-term scheme is to boost the public hospitals' potential to support foreign tourists. The long-term solution is to require all tour companies to take out health insurance for their foreign customers.
Why should you consider travel insurance as an expat?
While the Thai government has yet to implement the aforesaid measures, we still advise expats to, at the very least, secure a travel insurance policy before visiting the Land of Smiles, to safeguard themselves against a wide range of travel-related mishaps as well as major health conditions that require urgent hospitalization. The same goes for Thai citizens looking to travel to other countries.
Travel insurance, in its nature, is designed to protect the policy owner from unforeseen and untoward incidents, including but not limited to:
Outpatient treatment

Emergency medical evacuations

Compassionate Emergency Repatriation

Baggage: Theft, Loss, or Accidental Damage

Personal Liability; Property Damage

Person Liability: Bodily Injury

Flight Delay
These are the benefits covered in most travel insurance policies. Since travel insurance plans are designed as 'umbrella policies', you are free to customize the benefits in your own policy and even opt for coverage on a per-trip or annual basis to best meet your requirements.
Notwithstanding the flexibility in coverage, travel insurance can only cover minor travel mishaps such as lost luggage and missing a connecting flight, as well as the cost of emergency medical care. Once the doctor deems that your body's condition is ready for transfer, you will be flown back to your home country where you will receive the remaining treatment. In other words, travel insurance can by no means replace the function of a health insurance policy.
International health insurance as another option
If you are looking for more comprehensive medical benefits overseas, international health insurance is your best bet, though it usually comes with a hefty price tag. As its name suggests, this form of insurance protects you in almost every country in the world (though some plans may exclude the U.S.). Its extended medical benefits are far beyond what a single local health insurance policy might offer, but the level of coverage might not be for everyone. Usually, globetrotters or high-net-worth individuals who fly abroad frequently will secure this type of insurance so as to meet their extensive medical needs.
Why should you consider securing insurance for your journey?
Be it travel insurance or international health insurance, these insurance plans allow you access to quality private medical healthcare in a foreign country so that you won't have to rely on the local public healthcare system.
Private hospitals come with shorter waiting times, a wider network of providers, more personalized services with no language barriers, higher levels of comfort and privacy, and on top of all that, well-equipped facilities and excellent medical staff. These insurance policies also usually support convenient claims processes and second medical opinions so that you can enjoy peace of mind knowing that you won't have to pay upfront for the bills, and can focus on your recovery.
Insurance policy comparison is just a few clicks away!
With over 19 years of experience and nine offices across the world, Pacific Prime Thailand is an established insurance brokerage that is dedicated to delivering award-winning services to our clients and walking them through every step of their insurance journey. Make good use of our online quotation tool now! For further insurance-related questions, contact our team today for impartial advice, an obligation-free quote, and a plan comparison!
Anthony Chan is a content writer at Pacific Prime. He's responsible for writing, translating, and editing articles, guides, infographics, leaflets, as well as other resources for Pacific Prime and Kwiksure.

When he's not working, he's usually on the hunt for great restaurants, playing badminton, and writing screenplays.