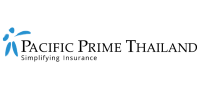 How to talk to your child about the COVID-19 pandemic
COVID-19 is raging in Thailand. With a slower-than-expected vaccination program, cases and deaths on the rise, and pressure on the healthcare system, the country (particularly Bangkok and the areas surrounding it) is back on high alert. This is its deadliest wave since the start of the pandemic, and it's only expected that fear and anxiety will ripple through households. And yes, this can include kids.
Kids aren't immune to the things that go on around them. They may catch a glimpse of the news, hear something from their friends, or simply pick up on the sombre mood in their homes. They may even be told that someone in their household needs to self-isolate or be told they'll have to go back to remote learning come August/September when (international) schools are scheduled to reopen.
Parents, family members, and other trusted adults can play a very important role in helping children make sense of the COVID-19 pandemic in a way that minimizes their fear and anxiety – a task which proves especially difficult if the adults in question are also feeling this way. But worry not – this Pacific Prime Thailand article breaks it down for you, guiding you on what to say about COVID-19 and how to say it.
4 tips to talk to your child about the COVID-19 pandemic
Conversations between parent and child about COVID-19 (and indeed most other things) should be open, honest, and reliable. Here are some things to bear in mind when teaching kids about coronavirus – but they, of course, should be tailored to your child's age and individual circumstances.
1. Start a dialogue: Find out what they already know
Rather than holding a one-way conversation, seek to understand what your child already knows and start a dialogue. Ask questions catered to their age levels. For older kids, you could ask: "What are you hearing about the latest COVID-19 outbreak in Thailand?". For younger kids, you could ask: "Have you heard about the new virus that's spreading here?". By doing so, you'll find out whether they have access to accurate information and how they're feeling about the situation.
To follow up, you could ask where they've got their information from and guide them on the best sources of information. If this is from certain media sites, use this as an opportunity to teach them about media literacy, media agendas, and put the news into context. If they're too young to understand, you can also consider reducing the amount of news they watch (or the amount of news you watch around them).
Remember to follow your child's lead. If they seem uninterested or unengaged, that's perfectly fine as well and there's no need to push them. Just tell them that it's normal to feel stressed at times, and that it's okay to talk about one's feelings. Make sure they know that you're available to talk and listen, and that they can come to you whenever they want to – no matter how small their concerns may seem.
2. Do you sense fear? Reassure them that they're safe
Whether your kids tell you that they're scared or you sense it from the things they say and do (for example, if they seem overly concerned about their grandparents, obsessive with their hand washing, amongst others), you should reassure them. Speak to them in a calm manner, as kids pick up on your worries. Let them know it's okay to feel scared – that millions around the world are feeling this way also.
Reassure them that vaccinations have started and that's a good sign. Have you already got the vaccine? Tell them so they can feel less worried about you. Share that scientists all over the world are working to develop a third booster shot, and that in some places kids as young as 12 can get the jab. Explain how the situation improved with vaccination in many countries (such as the UK) and that Thailand should get better eventually.
Note: Haven't been vaccinated yet? Check out the latest COVID-19 vaccine registration for expats in Thailand.
What's more, you can also share with them how you deal with your own worries so they can learn how to cope from you. This may be sticking to a routine, staying busy and productive during the day, and doing meditation or breathing exercises to wind down at night, amongst others. You can even do some of these activities together, and spend precious time bonding with your kids.
3. Questions are inevitable. Answer them in a factual manner.
2020 (and by extension 2021) has been the year of uncertainty. As such, questions are inevitable – particularly if your kids were old enough to remember the pre-pandemic world. Given that life in Thailand was pretty much normal until April 2021, your child is likely to have questions about why this is the case and what went wrong. It's important to answer in a factual manner, and don't be afraid to say you don't know the answer.
Here are some questions you should be prepared to answer.
What is COVID-19? COVID-19 is the short name for "coronavirus disease 2019." It is a new virus that was discovered in Wuhan, China in 2019.
What is the situation in Thailand? Cases are rising in Thailand since the latest outbreak in April 2021.
What is being done to make things better? Scientists around the world are working to develop third booster vaccines. Thailand's vaccine program has also begun already.
What can we do to make sure we don't get COVID-19? (see below)
What happens if we get sick? Kids aren't likely to get it, and many adults are able to recover from the virus.
Don't know the answer to something? Find out together by searching reliable news sites and up-to-date information sources. If you happen to come across scary stories about COVID-19 on the internet, talk to your child about how some stories on the internet and social media may be based on rumors and inaccurate information.
Tip: Avoid language that might blame others and lead to stigma, and try to be as factual as possible. Particularly if your kids are very young and don't have a filter, avoid being too political and taking an anti-government stance.
4. Practice safe measures: Social distancing, face mask, and hand washing/sanitizing, etc.
In addition to helping your child learn about the COVID-19 pandemic, the situation in Thailand, and calm their nerves, you can also make sure they're aware of the golden rules to fighting the virus. This will not only help them and the people around them remain safe, but it'll also help them feel in control.
Social distancing: Tell them that the virus spreads from person to person, which is why it's important to keep distance. Face masks can help reduce the spread of virus from person to person.
Washing/sanitizing hands: Tell them that frequent hand washing can kill germs. Also, on a similar note, remind them to cough or sneeze into a tissue or their elbow, then throw the tissue into the bin.
Other measures: Tell them that there are other things they can do to boost their immunity, which is making sure they get a good nights' sleep, eat nutritiously, stay hydrated, and get plenty of exercise.
Safeguard your child's health with family health insurance from Pacific Prime Thailand!
To make sure your kids stay healthy (in terms of both physical and mental health), it's important to go for regular check-ups. If you want to take them to the best hospitals in Thailand, with the best pediatricians and the best facilities, it's also worth securing kids health insurance for them. This will help you save money on healthcare costs, as you won't have to pay hospital bills out of pocket.
Why not go ahead and secure family health insurance? This way, you can keep the entire family protected under a single plan. It's usually a more cost-effective option than buying each family member an individual policy. No matter what insurance plan you opt for, you can get in touch with Pacific Prime Thailand. As a global health insurance brokerage, we've been in the sector for over 20 years now and are well placed to assist you.
We've got highly trained insurance advisors on hand to help you find a plan that best meets your needs and budget. What's more, our exemplary services also don't end after you've secured a plan. We continue to provide ample guidance throughout your insurance journey. This includes administration assistance, insurer liaison, hospital recommendation, and claims and renewals support, etc.
Contact us today for unbiased insurance advice or a free quote/plan comparison today!
Suphanida aims to demystify the world of insurance by creating informative and engaging content. As a wordsmith, she spends the majority of her day writing and editing website content, blog posts, in-depth guides, and more.

Outside of work, Suphanida enjoys traveling to new places and immersing herself in different cultures.
Latest posts by Suphanida (see all)