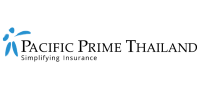 5 most common travel insurance questions and answers
For all those planning to travel abroad, be it for five days or a few weeks, it's essential to determine whether you'll need travel insurance. Whether you decide to obtain one or not, it's a good idea to consider all of the aspects of the travel insurance protection you can get from securing such a plan. To make that decision easier for you, the team at Pacific Prime Thailand has come up with 5 most common travel insurance questions and answers to them! Read on to find out!
The shortest answer to that fundamental question is: because things can go wrong. Anything from losing your luggage or flight and in consequence your connecting flight and hotel reservation on one side, through theft of your personal belongings, to the need of (most likely very costly) medical evacuation and emergency hospital care. All these unforeseen expenses can quickly add up and turn your dream trip into an expensive nightmare.
2. How much can I lose?
That's indeed the 2nd most important question one may ask when considering travel insurance. It'll all depend on the country you're visiting, and things you may need, but we can point out an area which can set you up for thousands of dollars in debt if it's not covered by travel insurance, and that's a medical emergency/evacuation.
Why? Assume you're on a honeymoon on a tropical island that is not easily accessible and the nearest (private) hospital takes over an hour by boat. Now, imagine you are bitten by a rare and exotic (snake/insect/fish), and require immediate medical help. The cost of sending a helicopter with the staff to bring you to the nearest facility that can treat you, in that case, can be substantial (helicopter rides aren't cheap!), and can set you off with thousands of dollars!  
3. What kind of coverage do I need?
The cost of travel health insurance will depend on many factors, such as your destination, length of coverage, but also the type of care you might require, or activities you plan to participate in: a babymoon travel insurance will cost differently compared with backpacker's insurance and adventurous sports travel insurance, so knowing your specific needs is essential to get the proper travel insurance quote and price. Let's have a closer look at what things to consider when choosing travel insurance.   
Coverage area
When it comes to travel insurance, you can choose between quite a few coverage area options, depending on where you want to travel. The most popular ones are travel insurance for one country, for example, Thailand travel insurance. However, if your travel plans include other countries in the South East Asia region, you can opt for a worldwide excluding US option, or worldwide travel insurance which also includes coverage in the states. The last option is the most expensive one, while the single country coverage is usually the cheapest.
Coverage limits
Choosing the right coverage limits can cause some troubles to unaware travelers-to-be. What might look like a decent amount of money in your table of benefits, in reality, might still set you off with medical or other travel-related bills to be paid after returning home. In that case, knowing the costs of healthcare in the country/area you plan to visit is crucial when choosing your travel insurance plan.
Medical emergency & hospitalization
Referring to the above point, it's good to study your benefits limits when it comes to receiving care in hospitals abroad. Another important aspect is the list of hospitals you can receive medical care at. In the majority of cases, foreign tourists prefer to get treatment in private hospitals as the service levels in such facilities are higher, such as the presence of English speaking staff, which is crucial, as proper communications during an emergency can save your life.
Medical evacuation/repatriation
Medical evacuation is a benefit that, in case of an emergency or accident, allows you to be transported to the nearest facility that can offer you the needed level of treatment. This can be a life-saving benefit in your policy.
Medical repatriation, on the other hand, covers the costs of your flights/transportation to your home country, so you can continue your treatment there, and in the worst case scenario, it also covers the cost of transporting your remains to your home country.   
Trip cancellation insurance
This is a useful benefit to have in case you must cancel your trip in advance, either due to whatever reason in a  "cancel for any reason" provision, or "named peril" insurance where you can only cancel due to an event described in the policy. It also applies if you must cancel your trip mid-term, and have to arrange and pay for an early flight home, regulate cancelation fees and you can even claim for the unused hotel fees.
Flight delay & cancelation
This benefit, at least nowadays, should be a standard benefit in any travel insurance policy. It protects you in case you have to pay for expenses related to delayed flight and missed connection flight/train/bus and hotel stays. This benefit also pays for your hotel stay in case the flight has been canceled, and the airline doesn't provide you with accommodation.
Baggage and personal belongings – theft, loss or damage
Theft, loss or damage to personal belongings is probably in the group of smaller problems compared to medical emergencies, yet it is still important to include this benefit in your policy. Stolen, damaged or lost luggage can definitely ruin your mood, but having money to buy all the necessities from your insurance can make the whole experience less stressful. A similar approach applies to all personal belongings such as wallets, cameras, phones etc.
4. How much does travel insurance cost?
There is no single answer to this question, as the price will vary on the above points and your age and nationality. The best and easiest way to check the estimated cost of travel insurance is to use a free online quotation tool, such as the one we offer on our website.
5. Is it better to buy online or engage with a broker?
As a global insurance brokerage firm, we'd advise you to seek our help when you have specific insurance needs, such as traveling during pregnancy or when you plan to engage in extreme sports, so our advisers can find a perfect coverage for your ultimate peace of mind.
We also advise you to contact us regarding your travel insurance in a situation where you don't know how much coverage you may need in a specific country/region you are traveling to. Prices of medical care vary drastically from country to country, and as such knowing how much minimum coverage you should obtain is crucial if you want to get the best protection for the money you pay.  
Elwira Skrybus is a content writer at Pacific Prime. In her everyday work, she is utilizing her previous social media and branding experience to create informative articles, guides, and reports to help our readers simplify the sometimes-puzzling world of international health insurance.

When she isn't writing, you are most likely to find Elwira in search of the perfect plant-based burger or enjoying Hong Kong's great outdoors either at the beach or from the boat - the closer to the sea, the better!