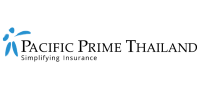 5 best workation destinations in 2022
Around the globe, people have embraced the freedom and flexibility that remote work has brought to them. This has led to an exciting new trend – workation, a portmanteau of work and vacation. The benefits of a workcation are plentiful, including the chance to explore beyond borders, appreciate new cultures, relax when needed, etc.
To explore this trend further, Pacific Prime Thailand's article goes over the 5 best workation destinations for you to check out in 2022.
Top 5 workation places
What is a workation, you're wondering. In a nutshell, workcation is when someone works full-time from anywhere around the globe without being fixed to one location, e.g. office or home.
Disclaimer: Our list of the top 5 workation places comprises the views of our clients, insurance experts, and partners and does not represent an exhaustive list of workation destinations. Factors such as affordability, safety, access to fast and usable internet speed, and climate have all been considered.
Without further ado, here's our list of workation destinations to know about in 2022:
1. Koh Pha Ngan, Thailand
Ranked by many as the world's number 1 workation destination, Koh Pha Ngan quickly lives up to its reputation. The incredibly popular tourist island in the southern Thailand province of Surat Thani was even ranked number 1 by our close partner, William Russell, a fully independent insurance provider.
The Full Moon Party is back
The exotic and lush island is suitable for digital nomads looking for a long-term stay, affordable cost of living, and fast internet speeds. As soon as you arrive, you'll gravitate towards the incredible shorelines and breathtaking beaches, with your laptop in one hand and fresh coconut water in the other. If the beauty of Koh Pha Ngan's surroundings weren't enough, then perhaps the biggest event on the island – the Full Moon Party held at Hat Rin beach – will have you partying away happily after your work.
2. Chiang Mai, Thailand
If beaches are not your thing (or you've had your fill of waves, beaches, and partying), then Chiang Mai is another workation destination to get your work done and explore. Located in the northern region of Thailand, the city ticks all the boxes for those in search of freedom, work-life balance, lightning-fast internet service, and not to mention, fantastic cafes to enjoy locally produced coffee beans.
Enjoy a hot beverage on top of a mountain
The best time to spend your workation in Chiang Mai is between October and February, as the weather is much cooler and dryer. Plus, you could spend a few days and nights at one of the region's many resorts or homestays in the mountains, and enjoy your morning brew overlooking the sea of clouds before you start work. Mae Rim, Hang Dong, and San Sai Districts are where you'll find several mountainous accommodations.
Overall, the enriching local culture, the abundance of amenities for digital nomads, and events in the Old City make Chiang Mai an ideal workation destination.
See our country page for more information on Thailand's healthcare system here.
3. Bali, Indonesia
Heading southeast of Thailand is Bali, Indonesia. Since the 1980s, the tourism-led province has grown its reputation as one of the best workation destinations in the world. Although agricultural activity remains one of the economic driving forces in the province, thanks to the production of Arabica coffee, tourism makes up almost 90% of the local economy.
A truly holistic experience
Remote workers are spoilt for choice from the resort village of Canggu to the vibrant paddy fields of Ubud. The province feels like a completely different world, with holistic nuances that make it an incredible experience for remote workers to embrace and reflect on. The island province offers many activities, including temple ceremonies and weddings, as well as a robust internet service for work and connectivity.
See our country page for more information on Indonesia's healthcare system here.
4. Dubai, United Arab Emirates (UAE)
Heading west towards the Middle East, you'll find Dubai, which is located in the heart of the UAE. The so-called "wonderland" is full of architectural marvels like the Burj Khalifa and unique attractions like Dubai Marina and Bur Dubai. With plenty to do and explore, your time there will be worth it. Remote workers will enjoy peace of mind and security, for Dubai is one of the safest cities in the region with a low crime rate.
In terms of infrastructure and internet connectivity, remote workers have it great. According to the Metro, in 2021, the UAE reportedly had the fastest mobile internet speeds in the world, with 238.06 megabits per second (Mbps). In Dubai, the city has public WiFi to keep you online and working, as well as several co-working spaces with comfortable workstations.
UAE's Remote Work Visa is attractive
In March 2021, the UAE introduced a Remote Work Visa to lure employees from all over the world to live and work remotely from the UAE for one year. You can enter the UAE under self-sponsorship and do your work under the terms and conditions issued with the visa. See Dubai's virtual working program here.
For further reading on the topic of working remotely in the UAE, see the articles below:
See our country page for more information on the UAE's healthcare system here.
5. Lisbon, Portugal
Last on our list is Lisbon, one of the oldest cities in Europe and the capital city of Portugal. Lisbon has a rich history stretching back to the Roman Empire and beyond. Today, Lisbon offers all the perks a remote worker looks for, including breathtaking panoramas built on maritime history, chic coffee shops, outstanding infrastructure, a reliable transportation system, etc.
Portugal, like other workation destinations mentioned in this blog, has some of the world's fastest internet speeds, according to Career Gappers. Remote workers can also work from their hotel rooms or local restaurants during the day and explore the winding alleys full of eateries and clubs at night.
Looking for co-working spaces? Here are a few to check out:
Avila Spaces
Resvés Cowork Space
Cowork Central
IDEA Spaces
Outsite Cowork Café
Coworklisboa
Lisbon WorkHub
See our country page for more information on Portugal's healthcare system here.
Do you need international health insurance for your workation?
As experts in the field of health insurance with over 1,000,000 lives covered, our answer is YES! We encourage readers to secure the right health insurance plan for working abroad.
Why secure international health insurance: Medical emergency scenario
You're trying to take a selfie while standing on a boulder in Koh Pha Ngan. You fall and fracture your foot. You have medical evacuation coverage attached to your health insurance plan, and you ask a bystander to contact the medical services for help. Depending on your policy, you could be airlifted to the nearest hospital or allocated a road ambulance to get you to a medical facility for treatment.
Further reading: Are you prepared for a medical emergency while traveling?
Another benefit of an international or expat health insurance plan is that most insurers offer direct billing, which means you don't have to pay out of pocket. Your medical provider will send the bill directly to your insurer, who will then deal with your claim while you focus on your recovery.
Not covered by public healthcare? Private health insurance is your answer!
Most countries may not even have a reciprocal healthcare agreement which allows you to be medically treated like a local citizen for free. But an international health insurance plan will ensure you can gain access and be treated by any of your policy's in-network medical providers.
Do you think you need health insurance or travel insurance for where you are going? Contact us today and receive impartial advice across a range of plans and insurers, as well as a FREE plan comparison.
Jimmy is a content writer who helps simplify insurance for readers interested in international private medical insurance. He is on a mission in Thailand to support locals, expatriates, and businesses by bring the latest news and updates to his Pacific Prime blog articles.

His expert view and wealth of knowledge on insurance can also be found in his blogs for China, Dubai, Hong Kong, and Singapore.