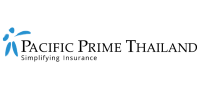 Thailand's aging population and declining birth rate
Thanks to the advent of technology and healthier diet patterns, the average life expectancy around the world continues to rise, and it is not uncommon these days to see people reaching their 100th birthday, especially in wealthier countries. Ironically, longer lifespans do not necessarily mean a better quality of life – particularly in countries where the fertility rate is not enough to cover the shrinkage of the labor force. For instance, the Land of Smiles may become the first big country to be swamped by the silver tsunami before it has the chance to reap the fruits of economic prosperity. 
In today's Pacific Prime Thailand's article, we will unveil the predicament for Thailand and how a proper health insurance policy can help you prepare for old age.
Low fertility in Thailand
Data published last month by the United Nations show that the birth rate in Thailand has dropped to a level similar to Switzerland and Finland, two ultra-wealthy countries. The 1.5 fertility rate is one of the lowest in the world – even lower than China's 1.7, a country that has implemented the infamous one-child policy since 1979 – and well below the 2.1 required to maintain population stability. 
Experts believe that the baby bust will cause Thailand's total population to plummet by one third, from roughly 70 million to around 47 million. The International Monetary Fund even forecasted that the shrinking labor force will hinder economic growth by as much as 1 percent every year for the next 20 years.
Population aging in Thailand
In the meantime, the demographic headwinds in the country add fuel to the problem as rapid-aging continues. Owing to the economic development and a successful contraceptive campaign in the 70s, it is estimated that Thailand will become a full-fledged aging society by 2021, where one-tenth of its people will be over 70. Among them, those who are 70-79 will account for 37.2 percent and those above 80 will take up 19.1 percent, making up 56.3 percent of the total aged population. 
More doubts over the sustainability of Thailand's UCS
Even though the kingdom does have a universal health system, many elderly people, especially those in rural areas, struggle to access it. This is rather predictable when the GDP of Thailand is just US$6,362, unlike its richer counterparts such as Switzerland or Finland, whose GDPs are US$78,816 and US$48,580, respectively.
Worse still, the costs associated with maintaining the universal coverage system (UCS) have risen by 12% per year on average over the past 12 years, and are now Southeast Asia's highest, according to the Thailand Development Research Institute. The increasing financial pressures have raised concerns in society about whether the government can keep the system afloat in the decades to come. 
Furthermore, a survey by the National Institution of Development Administration (NIDA) found that nearly half of the local population does not have enough savings for a comfortable post-retirement life, meaning that they may only rely on a paltry US$20 monthly state pension. However, this old-age pension scheme ranks last in terms of sustainability among 54 countries in a survey by global insurer Allianz Thailand. 
To cope with this problem, the Thai government is considering raising the retirement age, as well as introducing more foreign workers in the hope of filling the gap in the workforce. While we can't tell for sure whether this will work, it makes perfect sense for Thai citizens to secure health insurance in advance to ensure that longevity will be a blessing, not a curse.
How to select the right health policy for your retirement
Review your health insurance coverage
The first step to selecting the right health insurance plan is addressing your health needs. However, as you grow older, your health needs may also change since you will be more vulnerable to developing chronic conditions such as arthritis and osteoporosis, which require ongoing and expensive treatment. We advise you to check your insurance coverage, and ensure the limits and benefits are ample to offset your future medical expenses.
Pay attention to policy age limits
Age limits mean that the policyholder will not be able to renew their plan after a certain age – usually 64-69 years old. This mechanism is often implemented by insurers to ascertain that their financial risks are under control. However, some plans are guaranteed lifetime renewable, which means that insurers can't reject your renewal due to your previous claims, so be sure to check that a plan has this feature before purchasing. Another noteworthy point is that some insurers will ask applicants aged 65 or over to submit a health report as a requirement.
Obtain health insurance as soon as possible
As mentioned above, there's a higher risk of developing health conditions as you grow older. Should you secure a health plan at a later age, any conditions you have developed before will be deemed as 'pre-existing' and excluded from coverage by the new insurer. Thus, it is the most cost-effective and wallet-friendly option to take out health insurance earlier.
However, fret not if you have already developed pre-existing conditions, since a select number of international health insurance providers do provide plans that cover such conditions, although caveats such as waiting periods will usually apply.
Chat with us for more information
For more tips on how to look after yourself in retirement, check out our previous feature article. If you still need more information on how to select the right plan or your insurance options, feel free to reach out to our experts. With over 19 years of experience and nine offices around the world, Pacific Prime Thailand is an established insurance brokerage with solid relationships with renowned insurers, and offers unparalleled claims support services. Apart from international health insurance, we also offer a range of other insurance products, such as pregnancy insurance and private health insurance in Thailand to address our clients' diverse insurance needs. 
Contact us for impartial insurance advice, an obligation-free quote, or a plan comparison!
Anthony Chan is a content writer at Pacific Prime. He's responsible for writing, translating, and editing articles, guides, infographics, leaflets, as well as other resources for Pacific Prime and Kwiksure.

When he's not working, he's usually on the hunt for great restaurants, playing badminton, and writing screenplays.