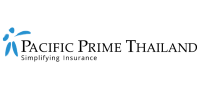 Top 10 tips for Songkran festival 2019
Every April, people in the Land of Smiles celebrate Songkran, the Thai New Year Festival, by engaging in the annual water fight with loaded squirt guns and buckets of water in the streets of cities and villages. While the official dates of the festival are from the 13th to 15th in April, the festivities usually start a few days before and after the set dates, so you may see water flying on as early as the 11th and as late as the 17th. No matter if you're a tourist or a local, or if you're holding a water gun or not, once you set foot on the street, you will inevitably get wet.
While it's definitely a blast soaking everyone around you, there are some safety tips you should always abide by so that you can make the most of this fun festival that blends modern culture with ancient traditions. In today's Pacific Prime Thailand article, we will bring you some handy etiquette and safety tips for you to let loose with peace of mind in the splash zone.
Where is Songkran originated?
Before we move on to the tips section of this article, it helps to understand a bit about the background and origins of this festival. The word Songkran means transformation or change in Sanskrit, an ancient Indian language. This festival marks the end of a 12-month cycle where the sun moves into April, a gap between rice harvesting and planting.
Traditionally, Thais will pour small bowls of water over Buddha statues, as well as friends and family, an act that symbolizes the washing away of sins and misfortune in the past year and starting the new year afresh. It is also the time for locals to head back to their hometowns, spend time with their families, and observe century-old ceremonies and rites at temples. Over the years, the festival has now evolved and is now characterized by the biggest and most famous water party in the world.
Top 10 tips for getting prepared
1. Protect your eyes with goggles
Before arming yourselves with water guns and hoses, you should consider wearing protective gear such as goggles to protect your eyes. Some people may be throwing dirty moat water, which can lead to nasty infections if it comes into your eyes or ears.
2. Wear a swimsuit & quick dry clothes
As you may already know, being topless or shirtless is prohibited and offenders may be subject to a fine. While the penalty may be minimal, we should still respect foreign cultures especially when we're visiting as a guest. Men should wear clothes that dry quickly and women should be aware of wearing tight clothes or ones that are light in color and/or made of thin fabric. This is because these materials can become rather revealing when wet. To ensure that the fabric doesn't become see through, women can consider wearing a swimsuit under your normal clothes.
3. Some restaurants may close
Looking to feed your Thai fix at the hole-in-the-wall eatery? For all the foodies out there – many local restaurants will close for at least five days; but the good news is that bars, malls, and chain restaurants will still be open. However, given the large pool of tourists from all over the world celebrating the event, we suggest eating near where you live.
4. Protect your gadgets and valuables
You may want to capture those fun moments with your camera but that can make you an easy target. And when people get over-enthusiastic, there is no stopping them from pouring an entire bucket of water over you. There is nothing more frustrating than a broken phone ruining all the fun. So be sure to purchase waterproof bags for your phone and wallet for a few dollars and put these bags in a bum bag. But the bottom line is, if you don't really need your phone, don't bother bringing it with you. These valuable electronic devices are the safest when left at home.
5. Set a meet-up point with your friends
Songkran is arguably one of the times when the country is packed with the largest and wildest of crowds. So it is best to set up a meet-up point on the streets with your friends in advance, especially since you and your friends may not be carrying a mobile phone.
6. Plan on walking
Bangkok is infamous for its traffic congestion and, naturally, it becomes bumper to bumper during major festivals such as Songkran. We strongly recommend that everyone should just walk everywhere, otherwise it may take you hours to get to a close destination and you will be missing out on a lot of fun.
7. Don't squirt a monk or elderly
Again, we cannot emphasize enough the importance of respecting local cultures. Squirting a monk or elderly person with water is a no unless they are clearly participating in the event. There are also some other people you should not be throwing water at such as bike riders, drivers, pregnant women, and food stall hawkers, as well as those who clearly are trying to stay out of the fray or heading to work.
9. Consider how you will refill your gun
In the most popular areas for Songkran, such as Chiang Mai, and on Sukhumvit Road, Silom Road, and around Khao San Road in Bangkok, the local authorities will supply sources of safe water. Most importantly, use only clean water from the tap or the big barrels in the city. Avoid using moat water as it usually contains a lot of parasites.
10. Wear sunscreen
April is the hottest time of the year in Thailand so you should definitely apply waterproof sunscreen of SPF30+ to protect yourself from the scorching sunshine.
The best way to get prepared for your trip!
It is very easy for revelers to get over-enthusiastic and cross the line, especially if they have consumed alcoholic drinks. For example, statistics have shown that the number of traffic accidents has spiked during the Songkran period. As such, it is crucial that you take extra precautions to ensure you enjoy the fun without inconveniencing or offending locals and even accidentally injuring others. Apart from reading our article to know the do's and don'ts during the celebratory period, you should also secure travel insurance and health insurance to safeguard yourself against all the potential mishaps and gaffes.
With over 19 years of experience and nine offices across the world, Pacific Prime Thailand is an established insurance brokerage that is committed to delivering award-winning services to our valued clients. In achieving our ideal of simplifying insurance, our team of experts is hands-on to match you with the plan that best meets your needs and budget. Contact us today for impartial advice, an obligation-free quote, and a plan comparison!
Anthony Chan is a content writer at Pacific Prime. He's responsible for writing, translating, and editing articles, guides, infographics, leaflets, as well as other resources for Pacific Prime and Kwiksure.

When he's not working, he's usually on the hunt for great restaurants, playing badminton, and writing screenplays.