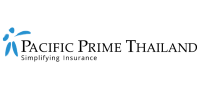 Legal and medical insurance obligations for sending your staff to Thailand
The Thai labor market is governed by strict rules and regulations, many of which are applicable to foreign nationals working in the country. Whether you're sending your staff to Thailand for a short term secondment, or for a long period of time, please note that your business may be held liable if you do not meet your legal and medical insurance obligations as an employer. In this week's article, we look at the main legal and medical insurance obligations applicable to employers sending foreign workers to Thailand.
Legal obligations for employers
In Thailand, the Ministry of Labor and Social Welfare is charged with implementing labor laws. The main acts governing labor issues in the country include:
The Labor Protection Act B.E. 2541 – This act mainly deals with the rights and duties of employers and employees. It is considered the most important act in Thailand labor law.
Workmen's Compensation Act B.E. 2537 – This act requires employers with ten or more regular employees to contribute a certain percentage of the employer's annual earnings to the Workmen's Compensation Fund, which offers benefits to employees who get injured, sick, disabled, or die at the workplace.
Social Security Act B.E. 2533 – Covering enterprises with one or more employees, the Social Security Act offers benefits to insured workers under six categories: injury or sickness, disability, maternity, death, child welfare, and pensions. Contributions are mandatory from the government, the employer, and the employee.
Labor laws in Thailand are applicable to expatriate workers, which is why it's important that you are familiar with them. Here are some of the main legal requirements you should be aware of:
Minimum wage rates for 2017
Employers are prohibited from paying a wage that is lower than the minimum rate. Minimum wages vary from province to province, e.g. the minimum wage rate per day in Bangkok and several other provinces is THB 310, and THB 308 in Krabi, Chiang Mai, etc. For more information on 2017 minimum wage rates, click here.
Those who do not meet minimum wage requirements may face up to six months' imprisonment, and/or a fine of up to THB 100,000.
Working hours
Working hours are usually based on the business, their nature, and type of work. In most cases, working hours should not exceed 8 hours per day or 48 hours per week. In cases where the nature of work is considered dangerous to an employee (e.g. working underwater or in a confined place), working hours must be limited to 7 hours per day and no more than 42 hours per week.
Holidays
Employees are entitled to one day of holiday per week. Employees who work continuously for one year are entitled to a minimum of 6 days' paid annual leave. Traditional holidays, including National Labor Day, must not be less than 13 days per year (out of the 16 public holidays).
Work visas and permits
Work visas and permits are a must-have for foreign nationals working in Thailand, as tourists are not allowed to work here. The required documents include:
A non-immigrant visa – available as a 90-day single entry, or 1-year multiple entry visa.
A Thai work permit – this determines a foreign employee's nature of work, duration of employment, and some other basic information.
Please note here that foreigners found working without proper documentation may be subject to a fine or even imprisonment.
Step one: non-immigrant visa
Employees must first have a non-immigrant visa before they can apply for or be issued a work permit in Thailand. The visa is processed through the Ministry of Foreign Affairs of the Kingdom of Thailand (MFA), which has all visa types clearly listed out on their website. Those applying for the category B (business and work) non-immigrant visa will need the following documents:
Passport or travel document with validity of no less than six months
Completed visa application form
Recent passport sized photograph of the applicant
Proof of financial standing (at least THB 20,000 per person and THB 40,000 per family)
Letter of approval from the Ministry of Labor. To obtain this letter, employers are required to submit FORM WP3 at the Office of Foreign Workers Administration, or at the Provincial Employment Office in his or her respective province.
Corporate documents of the hiring company in Thailand, e.g. list of shareholders, company profile, business registration and business license, list of foreign workers, etc.
Please note here that all copies of company documents must be signed by the Board of Directors or authorized managing director and affix seal of company. Additional documents may also be required, such as a health certificate if your employee comes from a country affected by Yellow Fever. Any non-Thai documents must be translated and notarized. For more information on the business visa category or other non-immigrant visa streams (e.g. teaching, investment and business), please refer to the MFA's website here.
Step two: work permit
Once the applicant has received their non-immigrant visa, they will then need to apply for a work permit. Processed by the Ministry of Labor office, the applicant must submit the following documents:
A photo
Medical certificate
Original passport
Letter of employment
Degree certificate
Thailand address
The employer must provide the following documents:
Employment agreement
Letter of employment
Office map
Photocopy of the director's passport and work permit with signature affixed
Application for VAT
List of shareholders
Company certificate and objectives
Withholding tax of the company
For more information on work permits, please visit the Thai Embassy website. Please note that foreign workers must have their work permits with them at all times.
Medical insurance obligations
While it is not currently required by law to provide medical insurance to employees, in most cases employers will arrange some form of insurance coverage for their expat employees in Thailand. That said, as stated above employers are required to make contributions to their employees' social security insurance, which provides them with free medical care at a select few public and private hospitals.
Please note here, however, that these hospitals tend to have very long queues, and the quality of care provided in some of these facilities can be poor. As such, employers are highly recommended to safeguard their employees with private medical insurance in Thailand. To learn more about your group health insurance options, read our previous article on insurance requirements here.
Another thing to consider is that Thai tourism officials are currently deliberating over a proposal requiring all foreign visitors to acquire travel insurance before entering the country. If this new rule is created, travel insurance documents will likely be inspected at immigration counters upon arrival. If travel insurance becomes mandatory, Pacific Prime Thailand believes it may be possible for health insurance to become mandatory in the future.
Looking for more information?
If you're looking for more information on your legal or medical insurance obligations for sending staff overseas, be sure to visit our global partner's online resource for corporate insurance clients here. With years of experience offering the best corporate and group health insurance solutions to businesses all over the world, you can rest assured that Pacific Prime has an in-depth knowledge of local compliance requirements in Thailand. Alternatively, feel free to contact one of Pacific Prime's helpful experts here.
Jessica Lindeman is a Content Strategist at Pacific Prime. She comes to work every day living and breathing the motto of "simplifying insurance", and injects her unbridled enthusiasm for health and insurance related topics into every article and piece of content she creates for Pacific Prime. When she's not typing away on her keyboard, she's reading poetry, fueling her insatiable wanderlust, getting her coffee fix, and perpetually browsing animal Instagram accounts.