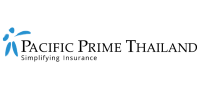 How to choose the right preschool and kindergarten for your child in Thailand
If you're moving to Bangkok with your children, one thing you're going to have to think about is where they're going to go to school. As a parent, you want to make sure your little one goes to a preschool or kindergarten that is both good and safe. Luckily, the kind and caring nature of Thais is heightened when it comes to children. So much so that international preschools and kindergartens in the Land of Smiles are often better managed than those back home.
Thailand has plenty of independent preschools and kindergartens, along with those that are part of international schools. To help with your selection, this Pacific Prime Thailand article focuses on how to choose the right preschool and kindergarten for your child in Thailand.
Selecting a preschool and kindergarten in Thailand
Many expat parents enroll their children in a local independent preschool or kindergarten unless their employer is paying for education or they're willing to make the investment. There are many benefits to independent preschools in Thailand, such as:
They're usually closer to home
They have smaller classes, which means more individual attention per child
They make it easier for children to learn Thai than English-speaking international schools
They're affordable
Even though early education in Thailand is optional, you'll find at least one kindergarten in each of Thailand's provincial capitals. However, if you're moving to or are living in the capital city of Bangkok, choosing a preschool or kindergarten for your child should be even easier with the following tips.
Programs and objectives
One of the first things you need to consider when looking at kindergarten schools in Bangkok is what kind of program they follow. It's important to understand how your child will be spending their days and to be able to answer questions such as:
What program do they run? Does it have clear objectives?
Are there enough supplies (e.g. books, toys, educational games, etc.) to challenge your child and keep them busy?
Do they offer art, music, language, or other extra classes?
Do they have playground equipment?
Can your child get fresh air and run around?
If the school you're considering keeps children in a room all day without any outdoor time, you might want to think about another school instead.
Staff
Staff play a crucial role in your child's holistic development, especially concerning the love and care they receive. Pay attention to the staff-to-child ratio in particular, since you want to make sure your child gets enough individual attention. Ask yourself the following questions when looking for the best kindergarten in Bangkok for your child:
Does the staff speak English or only Thai? (This isn't as much of a concern for children under the age of 4 since they can pick up new languages quickly)
What's the staff nature like? Are they enthusiastic, friendly, and fun?
How do the staff talk to and interact with your child?
Can you trust them with your child all day?
It's always advisable to visit the kindergarten or preschool you're considering with your child so you can see how they like the school, interact with teachers, and so on. Remember to trust your gut if you don't feel quite right about a place or a person to avoid second-guessing yourself once your child is away at school.
Location
There are a few things to think about regarding the location of your child's potential preschool. To start, you'll want to find an international kindergarten school in Bangkok that isn't too far from your home. After all, you'll have to take your child there and back twice a day, five days a week. Even if you arrange transportation, consider how much time your child will spend traveling to and from preschool and whether it's worth it.
Also, look at the location in terms of pollution and safety. Bangkok is known for heavy pollution, so you want to avoid schools that are even more exposed – such as ones right by the freeway. Similarly, safety standards should include school gates that are locked during school hours and child locks on doors.
Food
Thais are known for feeding their children well, and it's common for kindergartens to provide breakfast, lunch, and plenty of snacks. Since your child will be spending their days in preschool, you'll want to ensure they're getting the right nutrition. Ask the following questions:
What kind of food do they serve at school? Is it solely Thai cuisine or are there Western options as well?
Is the food nutritious and high quality?
Are snacks and beverages provided? What are they?
Essentially, you want to find out how many meals and snacks are included in the tuition, as well as what they are exactly.
Opening hours
Of course, you're going to have to know the opening and closing hours of the school. The reason this is worth mentioning is that Thais tend to be quite relaxed about time, which comes in handy if you're late to pick up your child. Bangkok is notorious for its heavy traffic, so you don't want the added stress of angry staff when you're running late.
You'll also need to know whether the school runs all year round or closes for the summer holidays since this varies from school to school. Likewise, inquire whether they have an after-hours program, which some schools do.
Cost
Unless your employer is paying for your child's tuition, you're going to want to find a place that matches your expectations and budget. Fees at preschools and kindergartens in Thailand vary greatly, especially regarding international kindergarten schools in Bangkok.
Once you've gathered the information above, you'll be able to shortlist the best kindergartens in Bangkok and start arranging school visits. It's advisable to speak to other parents and ask around for advice for a well-rounded perspective. With the tips above in mind, you'll also be that much more confident in your first impression upon visiting.
Protect your family with Pacific Prime Thailand
As a parent, you're willing to protect your child and family at all costs. Luckily those costs can be more affordable if you have health insurance. Child health insurance in Thailand ensures your children are covered through life's uncertainties. Whether you're looking for family health insurance in Thailand or globally, Pacific Prime Thailand is here to help you find the best plan for your unique requirements and budget.
Contact us for impartial advice or a free plan comparison and quote today.
​​Jantra Jacobs is a content writer at Pacific Prime. On a typical workday, she writes and edits articles, guides, and anything else word-related. She loves creating content that is both easy to understand and enjoyable to read.

In her free time, she's likely to be writing poetry and prose, geeking out on her latest interests, reading, or practicing yoga.