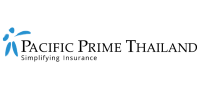 Haze alert: The emerging haze problem in Southern Thailand
Imagine waking up in an apocalyptic future where the sky is forever grey and the air is filled with smoky dust. While the situation is not quite as bad, health problems associated with haze exposure have started to emerge in southern Thailand after it was recently hit by the ongoing haze carried over from Indonesia. 
The arriving haze is the second major environmental problem the Kingdom has faced in recent months, after being submerged in dealing with a major flood crisis in its northeastern capital of Ubon Ratchathani.
In this article by Pacific Prime Thailand, we will clear the dust on what's really going on in southern Thailand, what Thailand has done in the past to cope with haze problems, and what you can do to prepare for this rumbling smoke storm. 
What's happening
Since last week, southern parts of Thailand popular with expats, such as Phuket, Krabi, Hat Yai, and Satun, experienced unhealthy levels of haze. In Hat Yai, PM2.5 air pollution levels reached 158mg/cubic meter, well above the national safety standard of 50mg/cubic meter. Meanwhile, Phuket saw harmful PM2.5 particle levels reach 128mg/cubic meter. 
As a result, the southern smog has sparked discontent in the public, as well as a sharp spike in respiratory issues. 
How did Thailand cope the last time haze reached dangerous levels?
Southern Thailand has not experienced this level of air pollution since 2015. However, it was only less than a year ago when Bangkok and the northern parts of Thailand experienced hazardous levels of air pollution. These are the things you can expect to happen as more areas in southern Thailand start to experience unhealthy smog levels. 
N95 Mask and air purifier craze:

When the haze reached dangerous levels in central and northern Bangkok at the beginning of 2019, residents rushed out to purchase

N95 masks

and

air purifiers

to minimize their exposure to the harmful PM2.5 particles. This led to the depletion of the N95 mask and air purifier stocks. For this reason, if you are living in the southern parts of Thailand that are at risk of high smog levels, you may want to purchase your masks and air purifiers as soon as possible before they run out.

Water spraying:

Yup.

Songkran

is not the only water festival Thailand celebrates. In January 2019,

fire engines

and

drones

throughout Bangkok sprayed water into the air in unison to "clean the air" and rid the city of air pollution. While it is uncertain whether the southern haze will reach a level which warrants these measures, there is always a chance you may get to see a second Songkran this year in the southern parts of Thailand.

Rainmaking:

Why pray when you can literally make it rain by dropping dry ice, silver iodide, and salt powder from planes? The north of Thailand experienced hazardous levels of haze in as recent as April 2019, leading the Department of Royal Rainmaking and Agricultural Aviation to deploy rain-making units to

6 northern provinces

. This measure could be adopted once again if the southern haze continues to worsen.  
How you can prepare for haze
Haze-ridden areas can lead to a significant increase in respiratory issues and heart diseases. Apart from rushing to buy N95 masks and air purifiers, there are plenty of other things you can do to minimize any health risks associated with smog exposure.
Replacements for masks:

As supplies of N95 masks deplete quickly in areas with dangerous haze levels, government authorities have recommended that residences use

damp handkerchiefs

to cover their mouth and nose areas when they are outdoors.

Stay indoors:

The Thai government has also advised

sensitive groups

, such as children, pregnant women, the elderly, and patients with cardiovascular and respiratory diseases, to avoid unnecessary outdoor activities until haze levels go down. Meanwhile, they maintain that current haze levels do not pose health risks to the general public.

Drink plenty of fluids:

While dangerous haze levels are less likely to lead to chronic diseases if you are healthy, it may still cause nose, eyes, and throat irritation if you are exposed to air pollution for an extended period of time.

Drinking plenty of fluids

can help you cope with these short-term symptoms by staying hydrated throughout the day.

Get medical attention:

If you suffer from heart or lung disease, being exposed to the haze can increase the severity of your symptoms. For this reason, you should seek medical attention immediately if your symptoms get worse after being exposed to the haze. To reduce any medical risks, make sure that you have your medicine near you at all times. 
How Pacific Prime can help
As the haze from the Indonesian fires starts to roam over Thailand, the health risks associated with haze exposure will be heightened. For expats living in the country, this may mean more regular hospital visits and check-ups, leading to mounting hospital fees. 
Getting private health insurance can go a long way to helping you reduce the financial burden of having to pay for all medical fees from your own pocket. To find the best private health insurance, you can consult insurance brokers, such as Pacific Prime Thailand. At Pacific Prime, we offer the best international health insurance plans catered for expats.
As an international insurance broker, we work closely with top insurers throughout the world to offer the best health insurance solutions for our clients. You can visit our website to get an obligation-free quote today. For more information, you can also contact our team of experts for unbiased professional advice on the best insurance solution for you.  
Phuwit is a content writer who helps inform readers on insurance-related issues through writing articles, blogs, and more. Phuwit strives to produce quality content that makes insurance easier to understand for readers.

In his free time, Phuwit enjoys reading and playing badminton. He also loves a good cup of coffee.