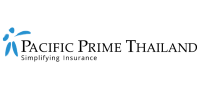 How to compare maternity insurance plans?
Thinking of expanding your family in Thailand? Congratulations! However, as an expat couple living abroad, you must take into consideration a couple of things before you even start trying to conceive. You probably already know the importance of having expat health insurance in Thailand, and that you also need a separate maternity insurance policy to get maternity coverage. However, with so many options out there, how do you compare maternity insurance plans so you get the protection you need at a price you can afford?
That's what you'll learn about in today's article from Pacific Prime Thailand – a locally licensed insurance broker.
What is maternity insurance?
Maternity coverage is a type of health insurance benefit that covers cost related to pregnancy and giving birth. Usually, maternity plans include prenatal and postnatal care, gestational diabetes screenings, laboratory tests, medications, hospitalization, all doctor and delivery fees, and newborn baby care. As you can see, there are quite a few things to keep in mind when you compare maternity insurance plans.
Be mindful of waiting periods
Like with dental insurance, maternity plans come with a moratorium or waiting period. That means that you need to purchase a plan at least ten months to a year before you can claim any benefits on it. If you're working, check with your employer whether your company health insurance covers any costs related to maternity insurance, or think of topping up such an existing plan with maternity benefits. Our bottom line advice is to plan well ahead for pregnancy if you're an expat, as costs related to pregnancy in Thailand's private hospitals can be very high.
Read here what you can do if you're already pregnant, but without an insurance plan in hand.
Know pregnancy, labor, and delivery costs in Thailand
Knowing the cost of maternity-related procedures in Thailand is vital for you to understand how high your policy limits should be. For example, in Bangkok's Bumrungrad International Hospital, for example, a standard delivery package costs THB 95,000, which at the time of this writing is nearly USD 3,000. A Cesarean section package in this hospital, however, costs as much as THB 149,000 (approximately USD 4664).
Knowing this, if you want to have your baby delivered in one of Thailand's top private hospitals, your policy limit should be at least USD 5000 just to cover delivery, but in reality should be even higher to account for any possible complications that should arise.
Details matter
In the sections above, we talked about the two most common things that people look at when they compare maternity insurance. It's crucial to realize that maternity plans come with waiting periods, as well as to know how high policy benefit levels should be. However, insurance plans are not that simple as just these two points.
Insurance plans can be written in a way that you may not exactly know exactly what's covered, up to how much, and what's excluded. That's why, when you want to compare maternity plans, you need to also look at the big picture.
There could be pregnancy and newborn complications
While we all hope that our pregnancy and baby will be healthy, sometimes complications arise. When they do, you will no doubt want to make sure that costs related to fully addressing them are covered. That's why it's crucial to read policy wording carefully, understand what certain benefits mean, and up to what limit you can use them.
What about your newborn baby?
It's essential that your maternity plan also cover your baby after its birth. What benefits should you look for?
Newborn coverage: This insurance covers all of the necessary treatments your baby will need right after he or she is born. Most plans only offer newborn coverage as a part of the maternity plan for the first seven days after the baby is born.
Congenital abnormalities: This benefit will cover costs related to any congenital issues, such as congenital heart defects, that might require special equipment, medication, or even surgery.
Newborn underwritten: This feature allows you to add your newborn to your plan (a family plan, or a baby's own individual plan) without underwriting him or her. Underwriting means that, if your baby is born with health problems, they could be treated as pre-existing conditions, and therefore be excluded from coverage. Usually, you will have 30 days from the date of birth to add your newborn to your plan in order to avoid underwriting.
Final advice: Let experts compare maternity insurance plans for you
With so many things to consider, it can be hard to compare maternity insurance on your own. The good news is that our insurance experts in the Pacific Prime Thailand office can do it for you for free.
Feel free to contact us today for a free quote, plan comparison, and insurance advice in Thailand. Further down the road, our team will also help you with any claims-related issues, and with the renewal of your plan.
Elwira Skrybus is a content writer at Pacific Prime. In her everyday work, she is utilizing her previous social media and branding experience to create informative articles, guides, and reports to help our readers simplify the sometimes-puzzling world of international health insurance.

When she isn't writing, you are most likely to find Elwira in search of the perfect plant-based burger or enjoying Hong Kong's great outdoors either at the beach or from the boat - the closer to the sea, the better!