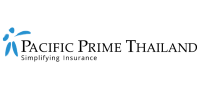 Medical cannabis to be legalized in Thailand
Is a thaw in drug laws coming to Thailand? In the past few years, there have been debates in Thailand about the possibility of allowing the use of marijuana for medical purpose. Officials are now considering a new narcotic law to legalize the controlled use of kratom, opium, and marijuana. How will the medical cannabis, and marijuana-derived drugs fit into the new narcotics law?
The National Legislative Assembly (NLA) approved of the first reading on the new narcotics law to legalize the controlled use of kratom (a local herb with properties similar to marijuana), opium, and marijuana this June. These substances will be allowed for medical research and medical use, and could be obtained with a doctor's prescription in the pharmacies. The new law will come into effect in April 2019.
It's important to note that Thailand still has a very strict anti-narcotics policy, and possession and use of marijuana for recreational use is prohibited and might be punished with a prison sentence.
What is medical cannabis?
Medical marijuana or medical cannabis is a term that refers to leaves, flowers, and buds of the hemp plant Cannabis sativa or Cannabis indica in order to treat certain health symptoms. Opinions about medical marijuana are divided, mostly because there have not been enough large-scale clinical trials conducted to prove its medical benefits.
Some doctors argue that the use of medical cannabis is not good for health because it can potentially impair your memory, judgment. Smoking, in general, is bad for lungs and regular usage can be addictive.
Researchers of medicinal marijuana have no doubt that it can be helpful in treating many diseases such as:
Pain and muscle pain relief for people who have multiple sclerosis;

Improve appetite and relieve nausea for people undergoing chemotherapy;

Seizures in people with epilepsy;

Glaucoma as THC can potentially lower the pressure inside the eye;

Alzheimer's disease, because it limits the number of beta-amyloid plaques whose formation is considered to be the cause of the disease.

Other sources suggest that pain treatment with medical cannabis can lead to lower addiction levels among opioid prescription patients.
Due to a large number of cannabinoid receptors in the skin, marijuana treatment can be useful in controlling eczema and psoriasis. Cannabis oil relieves acne, pruritus, and inflammation. Cannabis also helps people with asthma because it has bronchodilatory properties.
Cannabinoids-based drugs
Cannabinoids are chemicals in marijuana such as THC, the main mind-altering ingredient that makes people "high", and CBD which is not psychoactive. The THC is used to decrease pain, inflammation and muscle control problems. The CBD is used in reducing pain and inflammation, and controlling epileptic seizures in patients with childhood epilepsy, Dravet syndrome, and Lennox-Gastaut syndrome.
Approved Cannabinoid drugs contain standardized amounts of THC and CBD, which is important in therapy but also making cannabinoids unattractive for recreational marijuana users since the levels of the mind-altering THC are too low to cause the "high" effect. While cannabinoid drugs are not exactly the same as medical cannabis, they are a step toward expanding this type of medicine with more countries worldwide approving their use.
Medical cannabis in Thailand
So far medical cannabis in Thailand is approved to treat three illnesses: nausea and loss of appetite for cancer patients undergoing chemotherapy, epilepsy in children, and multiple sclerosis.
Thailand's Office of the Narcotics Control Board (ONCB) is set to work closely with the American Food and Drug Administration (FDA) to regulate marijuana research and medical use, so there is a chance that all FDA-approved marijuana-derived drugs will also be available for patients in Thailand. If that's the case, we'll all see in 2019.
What drugs can you bring into Thailand?
First of all, you shouldn't assume that medications which are legal in foreign countries are also approved for use in Thailand. The new law lowers cannabis to a level IV drug, meaning that travelers potentially will be able to bring cannabinoid-based drugs into Thailand. They would first have to obtain a permit from Thailand's Food and Drug Administration, bring with them a set of documents such as doctor's certificate and prescription. The quantity of the medications carried into Thailand must not exceed 30 days of prescribed usage.  
Until the bill comes into force in April 2019, your medical marijuana prescription is NOT VALID in Thailand, and if you're caught smoking or using any marijuana-derived drug in Thailand you will be most likely sentenced to prison. To learn more about current drug laws and restrictions please visit http://permitfortraveler.fda.moph.go.th/
Does health insurance cover medical cannabis?
Since Thailand's government is cooperating closely with the US and FDA agency, there is an opportunity for marijuana-derived drugs like Marinol® or Cesamet® to be legal in Thailand. Both of these drugs are used to relieve nausea and vomiting caused by cancer chemotherapy, and their active ingredient is man-made THC. Since Marinol® and Cesamet® are usually covered by a health insurance in the US, there is a high chance that these or similar new drugs, together with other FDA-approved cannabinoid drugs will be covered by a Thai or international insurance provider.
Whether you can be covered for medical cannabis, or cannabinoid drugs in Thailand, you'll have to wait until April 2019, and then check with your insurance provider.
To learn more about insurance solutions in Thailand for expats, families, and organizations, contact us today!
Elwira Skrybus is a content writer at Pacific Prime. In her everyday work, she is utilizing her previous social media and branding experience to create informative articles, guides, and reports to help our readers simplify the sometimes-puzzling world of international health insurance.

When she isn't writing, you are most likely to find Elwira in search of the perfect plant-based burger or enjoying Hong Kong's great outdoors either at the beach or from the boat - the closer to the sea, the better!