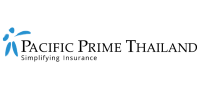 How to open a bank account in Thailand in 2022
If you plan to come to Thailand to retire or even further your career here, opening up a Thai bank account is necessary. It will make life a lot easier for you to manage your retirement funds from abroad or receive your salary if you get paid in Thai baht. The good news is that finding the right bank (and branch) is very easy, and getting one opened up is relatively straightforward. However, without the right types of documentation and a basic understanding of opening an account, you'll undoubtedly hit a few bumps along the way.
That said, this Pacific Prime Thailand article will provide an overview of opening up a bank account in Thailand and cover the types of visas and documents required for expats to bring.
Opening a bank account – an insight for expats
Although opening up a Thai bank account is deemed manageable and straightforward, you should know that Thai banks are thorough with their screening and checks to prevent fraudulent activity and safeguard their reputation.
All Thai banks operate under the terms and conditions, as well as the economic policies proposed by the Bank of Thailand. This means the requirements set out by each bank, in terms of what documents are required and the visa type of the customer, are stringent. However, that's not to say that expats should be alarmed.
Provided that you are on the correct visa and you bring all the listed documents, the process of opening up a Thai bank account is simple. If you are an expat who has been relocated to work in Thailand, then your company may have support staff to help you prepare. But it's good to know which banks are available in Thailand yourself if you plan to use their other services like savings and investments.
Which bank to choose?
You may find it takes no more than an hour to open an account as an expat, but this varies depending on your nationality, where you go, when, and the bank worker you meet. Most bank workers speak very little English, if at all. But if you're lucky, you may come across some who can communicate in English very well. So that you're aware, here is a list of reputable banks in Thailand:
Kasikorn Bank (KBank)
Siam Commercial Bank (SCB)
TMB & Thanachart Bank (TTB)
Krungthai Bank (KTB)
Bangkok Bank (BBL)
Kiatnakin Bank (KK)
CIMB Bank
Krungsri (BAY)
When visiting the aforementioned banks, do let them know what your purpose is in Thailand. By knowing whether you're working or retiring, they can offer the right type of bank account to open and services to use.
Where can you go to open up a Thai bank account?
If you're an expat who has just arrived in Thailand, you'll probably want to head to Bangkok, as banks in the commercial and business areas of the capital will likely have English-speaking staff. Additionally, you'll be better off going to one of the above banks that are located in shopping centers like Siam Paragon and CentralWorld.
For instance, KBank has two bank branches in Siam Paragon (the main branch on the Ground floor and their Wisdom branch on the third floor) that receive a constant flow of expat nationals who seek to open up a bank account. BBL and TTB in both shopping centers also see a number of expats visiting and enquiring about the process of opening up a Thai bank account. The same can be said of other banks, which are worth heading over to enquire about their accounts and services.
Another point to know is that banks are normally located on the same floor or area. With that said, there are a few exceptions, like KBanks branches in Siam Paragon.
If Bangkok is not convenient, then you can head to bank branches in other large cities or populated towns across Thailand. It is best to visit their websites and see what services they can offer, especially when opening a Thai bank account.
Bank accounts for expats to open in Thailand
Depending on the type of visa you are on, you can open one of the following bank accounts:
Savings account
Current account
Fixed-term account
Foreign currency account
Which account is right for you?
If you're an expat who is working or retired in Thailand, you'll probably need to enquire about a savings account, current account, or fixed-term account. A savings account typically comes with a passbook and is equivalent to a current account in countries like the UK. You can also subscribe to a debit card, but there will be an annual fee.
On the other hand, a current account normally comes with a checkbook and is more appropriate for those on a work permit and/or running a business. Retirees on a non-immigrant visa (O-A long-stay visa) or equivalent may find a fixed-term account suitable for putting their savings away and seeing it grow with interest.
Required documents to open up a Thai bank account
Depending on your status in Thailand, you'll need to provide at least the following documents:
Your visa – either a three-year non-immigrant visa for business, non-immigrant visa (O-A long-stay visa), non-immigrant B visa for business or work, or a work permit
Your national passport
Proof that you're living here in Thailand, such as a lease or rental agreement
A letter from your employer confirming your title and that you're currently employed in Thailand
A reference from the bank account you have in your home country, or embassy
It's best to ask the bank you visit to explain and provide a list of documents for you to bring on your next visit.
Get insurance with Pacific Prime Thailand
Before thinking about which bank to go to or where to open up a Thai bank account, you'll definitely want to consider securing some form of travel or international health insurance for your time in the country. Travel insurance comes with many benefits for when you travel over, like coverage for flight delays, cancelations, or loss of baggage or possessions. Medical coverage is also available. However, the limits or benefits attached may not be as comprehensive as an expat health insurance plan.
If you're unsure of which to choose, our Pacific Prime experts can go through a list of specific plans from reputable insurance partners to match your needs and budget.
Contact us today for a free quote and impartial advice.
Jimmy is a content writer who helps simplify insurance for readers interested in international private medical insurance. He is on a mission in Thailand to support locals, expatriates, and businesses by bring the latest news and updates to his Pacific Prime blog articles.

His expert view and wealth of knowledge on insurance can also be found in his blogs for China, Dubai, Hong Kong, and Singapore.