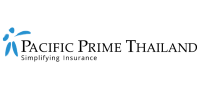 Are there still rabies outbreaks in Thailand?
Despite the wide availability of vaccines, rabies outbreaks in Thailand continue to be a serious health concern for many. Last year, the Thai government pledged to get rid of the disease by 2020, following the worst annual infection rate the country has seen in decades.
As we approach the end of 2019, this Pacific Prime Thailand article will take you on an investigative journey to see whether rabies is still widespread in the Kingdom, explore its root causes, and go through the preventatives measures you can take when traveling or moving to Thailand.
Rabies outbreaks in Thailand – past and present
Rabies was first spotted in Thailand back in the 1920s. As the pet and stray animal populations grew, cases of rabies began to increase to the point where the rabies death toll reached a record high of 370 people in 1980.
The 1980 rabies outbreak forced the Thai government to implement strong measures to curb rabies cases, such as modernizing medical equipment throughout the country and launching a public campaign to educate Thai citizens about the disease.
Rabies cases today
In recent years, Thailand's rabies average annual mortality rate stands at around 10. Albeit lower than in 1980, rabies still poses an alarming health threat to its citizens to this present day. Last year, the rabies death toll soared again to almost 20 with samples indicating that up to 16% of animals are rabies-infected. The sudden increase in rabies outbreaks in Thailand led to the announcement of 13 'rabies red zones' throughout the country, mostly in the northern and northeastern provinces.
After international pressure, domestic outcry, and the commercial need to attract tourism to the Land of Smiles, the Thai government made an ambitious announcement last year to completely eradicate the disease from the country by 2020.
Since then, the government has immunized over 8.39 million dogs and cats nationwide. However, Thailand still seems miles away from fully eradicating the disease. Stray dogs and cats still run amok throughout the country, and local practitioners continue to report high rabies infection rates throughout the year.
For example, there has already been at least one case of rabies death in 2019, and many more infection cases throughout the country, including those that go unrecorded. The expat-rich province of Phuket announced earlier this year that up to four of its districts were 'rabies outbreak zones'.
For this reason, despite recent progress on rabies vaccinations in the country, expats should still be aware that the disease remains a serious health risk for anyone living in Thailand.
Causes of rabies outbreaks in Thailand
Rabies spread through animals that are not immunized. But since vaccinations against rabies are widely available, why aren't cats and dogs being vaccinated in Thailand? The answer to this question lies in the underpinning cultural landscape of the country.
Thai consumers still prefer to buy farm-bred dogs and cats rather than adopting them from animal shelters. This customer behavior promotes the over-breeding of dogs and cats throughout the country by farms and corporations, which results in more stray, unvaccinated dogs and cats living in temples, shelters, and more commonly, street corners.
In 2014, Thailand had as many as 700,000 stray dogs, with 100,000 being located in Bangkok. The country's strong Buddhist roots prevent the implementation of "set zero" methods, which involves killing all infected animals to curb the disease. This leaves vaccination as the only solution to the growing problem.
If you visit Bangkok, you will almost certainly encounter stray dogs or cats in every public place and street alley. For this reason, it is important that you know what the key preventative measures for rabies are.
Protecting yourself against rabies
Rabies is contracted through direct contact, most commonly through the saliva of an infected animal entering bite wounds. The disease attacks the central nervous system, causing symptoms, such as fever, anxiety, and most notable, a fear of water.
According to the World Health Organization (WHO), current diagnostic instruments are unable to detect rabies in its early stages, leading many to be left untreated until symptoms appear. Unfortunately, by the time that happens, it is already too late to medically cure the disease, leading to high death rates among those infected.
Preventative measures
To help you stay safe and appreciate the beauties of the Land of Smiles, we have gathered the rabies prevention recommendations from various health experts, including both local public health authorities and international health organizations.
Thailand's Disease Control Department
Do not tease or play with stray dogs
Avoid accidentally stepping on tails of stray dogs
When encountering dogs fighting in the street, do not get involved
When dogs are eating, leave them alone
Call the 1422 hotline for more information, or when an emergency occurs
Pre-exposure immunization is recommended for travelers, expats, and children living in areas with high rabies exposure, which can be done through getting human rabies vaccines
Bumrungrad hospital (A top private hospital in Thailand) 
Vaccinate your pets
Monitor your pets and avoid exposing them to wildlife
Receive a rabies pre-exposure vaccine if traveling to a risk zone
Do not approach or antagonize stray animals
What to do if you are bitten by a stray animal
If you are bitten by a stray animal in Thailand, you should always consult a doctor to determine whether it is necessary to administer a rabies vaccination, known as postexposure prophylaxis (PEP).
If PEP administration is necessary, the treatment would require 4 doses of the vaccine over a period of 2 weeks.
There are always health risks you will have to be aware of when traveling or moving to another country. Although Thailand, is generally a very safe country for expats, rabies outbreaks in Thailand is only the tip of the iceberg when it comes to health issues you have to be aware of.
The best way to get your health risks covered is by securing expat medical insurance in Thailand. To do so, you can consult insurance brokers like Pacific Prime to find the most suitable health insurance plan for you. At Pacific Prime, we work with the best health insurance company in Thailand to offer a wide range of plans, including short-term health insurance plans and international health insurance plans in Thailand.
For more information, you can contact our team of experts for impartial advice at no cost, or visit our website for a no-obligation, free quote today.
Phuwit is a content writer who helps inform readers on insurance-related issues through writing articles, blogs, and more. Phuwit strives to produce quality content that makes insurance easier to understand for readers.

In his free time, Phuwit enjoys reading and playing badminton. He also loves a good cup of coffee.